Training Future Olympians Now
After School Program
Our martial arts program is geared to take our students from their current level of fitness and flexibility to a level that will empower them to accomplish their goals. They learn how to defend themselves while at the same time, get in great shape. These classes are an ideal way to build self confidence and self worth and give you the tools you need to overcome any obstacles that get in your way.
More Info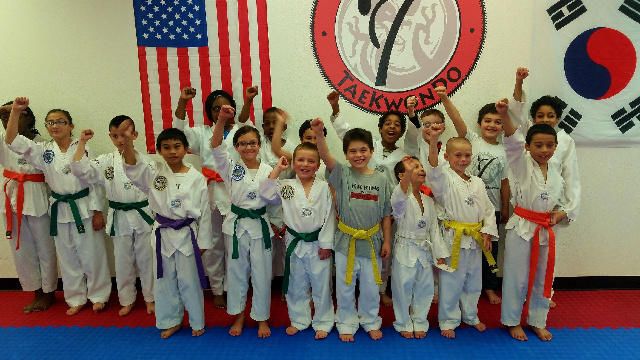 FREE Introductory Class
Learn the basics in a stress free environment! No Obligation! Our Introductory Class is separated from the Regular Training Classes so that new students can gain a better perspective of what Master Jim's Taekwondo is all about.
Sign Up Now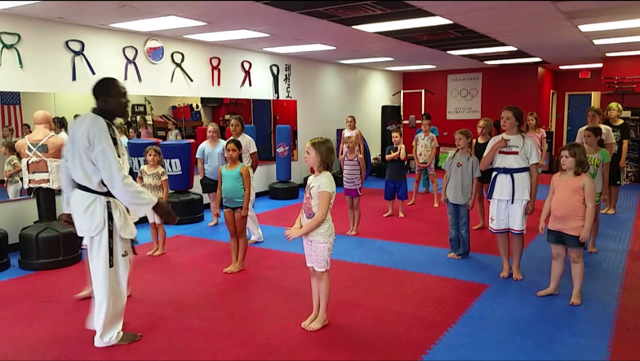 Summer Camp
Summer Class Sign up is ready to go. Recommended for everyone who wants to progress faster while staying active during the summer.
Summer Camp Sign Up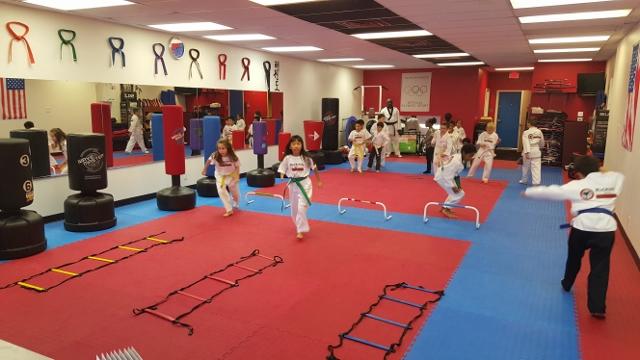 Learn from the best.
Master Jim is not only a past olympian in the sport of Taekwondo but he is also an extraordinarily gifted teacher. His students learn self defense while building their confidence level and other life lessons such as respect, integrity and the importance of school. Martial Arts are great for self esteem, strength and flexibility.

People often call all martial arts karate but there are many forms in the world. Taekwondo is one of those forms and was started in Korea..
More about us
What is Tae Kwon Do?

Not "just" kicking - Kicking with Character.
TaeKwonDo is a system of self-defense that utilizes a pattern of thinking and a structure of discipline in life. While training the body physically, TaeKwonDo places great emphasis on moral development of the mind.

TaeKwonDo students learn the difference between right and wrong. They learn how to focus on the task at hand and to be aware of movement in the world around them.

Instruction in principles such as respect, humility, perseverance, self-control and honesty
teaches students to work as a team and develop a strong sense of community within the group. They are taught to use their minds to avoid conflict whenever possible.
Our Objectives

1. To effectively align our curriculum with current anti-bullying prevention programs

2. To teach participants and develop respect for their family, teachers, elders and peers

3. To help children learn effective strategies to prevent and respond to being bullied

4. To achieve physical, mental and emotional fitness through positive class participation

5. To collect data to indicate the program's success, measured by each school's specific goals

6. To develop a sense of leadership, showing responsibility for self and others