About Us
He's a Master. That's why we call him Master Jim.

1987 World Championship in Barcelona
1988 Olympian
6th Degree Black Belt

Our martial arts program is geared to take our students from their current level of fitness and flexibility to a level that will empower them to accomplish their goals. They learn how to defend themselves while at the same time, get in great shape. These classes are an ideal way to build self confidence and self worth and give you the tools you need to overcome any obstacles that get in your way.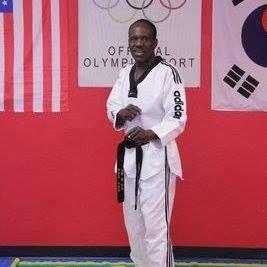 Our Goal
To Help Children:

* Develop self confidence and an "I can do it" attitude

* Improve self discipline for better behavior at home

* Sharpen listening skills for improved grades

* Enhance strength, coordination and athletic ability

* Have tons of fun in classes, training camps, tournaments, demonstrations and other special events


Adult Students Enjoy:

* Improved endurance, flexibility, and strength

* A healthy and fun option for stress relief

* Positive relationships with enthusiastic and motivated people

* Greater variety than traditional exercise programs

* Self defense skills and awareness for greater personal Security
--------------------------------***-------------------------------
No sparring is permitted prior to the yellow belt level.

At yellow belt, students are required to purchase a safety equipment package consisting of a headgear, mouth piece, gloves, shin and instep pads, and a groin cup for males. Students must wear all of the above equipment for all in class sparring
FAQs